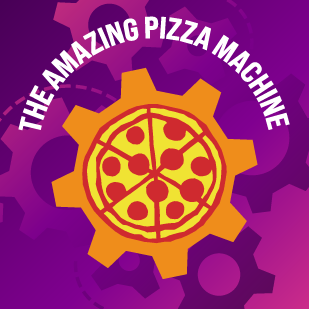 The Amazing Pizza Machine
At The Amazing Pizza Machine, it's not just their pizza that's amazing – it's their laser tag, arcade and go-kart racing! Which color go-kart will you pick to drive? The blue ones are my favorite. I think you know why!
And when you get hungry, don't forget the buffet – with all my favorite foods, I could stay and eat all day.
Visit Omaha Attractions, Collect Pin Buttons, and Pick Up Your FREE Backpack
At each of your stops, the friendly staff will give you a super special OMAI button to remember me by. At any point during your adventure, stop by the Omaha Visitors Center and get a backpack just like mine. Pin all of your buttons onto the backpack and keep on searchin' for me!
Omaha Visitors Center