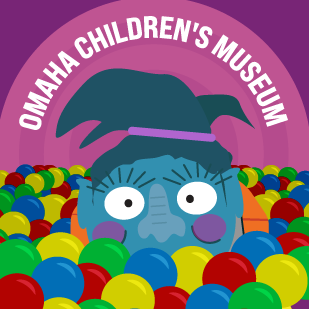 Omaha Children's Museum
Wow, the Omaha Children's Museum! It's a museum for kids just like me – well, I'm a troll, but you know what I mean! Look for me by the Super Gravitron ball machine. It's the coolest, you drop in a ball, guess where it's going, and then – there's a massive ball drop! Hey, try to find a ball the same color as me!
I love the science shows and playing in the grocery store. I like to pretend that I am shopping for lots of sweet treats!
Visit Omaha Attractions, Collect Pin Buttons, and Pick Up Your FREE Backpack
At each of your stops, the friendly staff will give you a super special OMAI button to remember me by. At any point during your adventure, stop by the Omaha Visitors Center and get a backpack just like mine. Pin all of your buttons onto the backpack and keep on searchin' for me!
Omaha Visitors Center