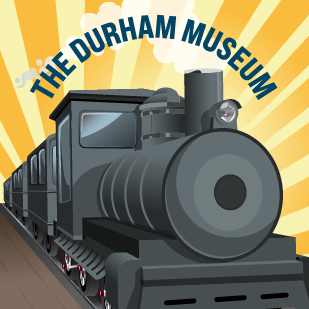 The Durham Museum
ALL ABOARD! At The Durham Museum, I get to be the conductor but my favorite car is the caboose. It's a great place to take a snooze!
I also like walking through the Great Hall and pretending to be one of the bronze sculptures. Sometime they come to life and tell me stories about when they visited the train station – that's right, The Durham Museum used to BE a real train station.
Don't forget to stop at the soda fountain for a treat – with a phosphate, malt or old-fashioned ice cream!
Visit Omaha Attractions, Collect Pin Buttons, and Pick Up Your FREE Backpack
At each of your stops, the friendly staff will give you a super special OMAI button to remember me by. At any point during your adventure, stop by the Omaha Visitors Center and get a backpack just like mine. Pin all of your buttons onto the backpack and keep on searchin' for me!
Omaha Visitors Center